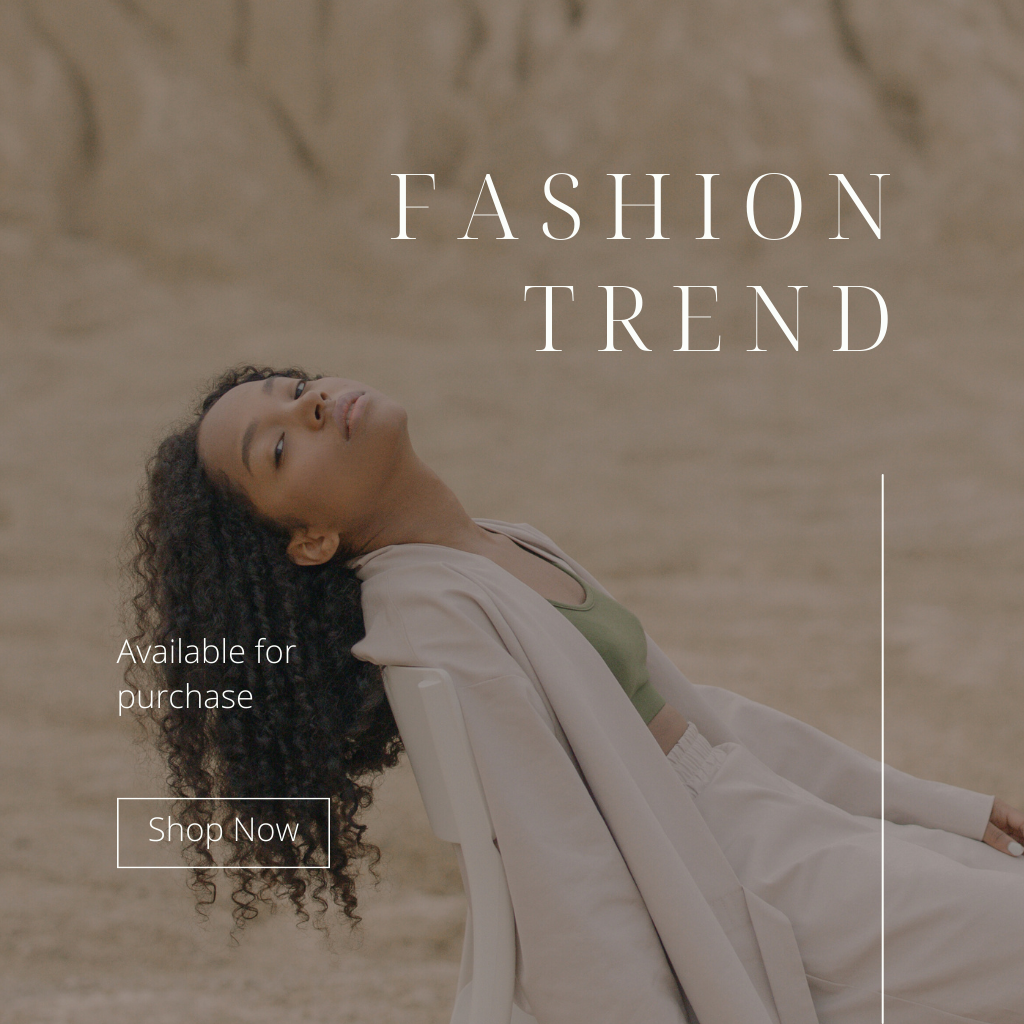 Top 10 Trends for Women in 2023
What are the top fashion trends for women in 2023?
In 2023, women's fashion is set to take a bold and exciting turn. From vibrant colors to unique silhouettes, here are the top 10 trends that every fashion-forward woman should know:
1. Power Suits with a Twist
Gone are the days of boring office attire. Power suits in bold colors and unexpected patterns will dominate the fashion scene. Think oversized blazers paired with wide-leg trousers or skirts for a modern and powerful look.
2. Statement Sleeves
Sleeves will take center stage in 2023. From puffed and ruffled to exaggerated and voluminous, statement sleeves will add drama and flair to any outfit. Whether it's a blouse, dress, or jacket, make a statement with your sleeves.
3. Sustainable Fashion
As the world becomes more conscious of the environment, sustainable fashion will continue to rise in popularity. From eco-friendly fabrics to upcycled designs, women will embrace fashion that is both stylish and sustainable.
4. Neon Colors
Get ready to stand out with neon colors. From vibrant yellows to electric pinks, neon hues will be everywhere in 2023. Whether it's a statement dress or a pop of color in your accessories, embrace the neon trend and make a bold statement.
5. Chunky Boots
Step up your shoe game with chunky boots. Whether it's combat boots or platform boots, chunky footwear will add an edgy and cool vibe to any outfit. Pair them with dresses, skirts, or jeans for a trendy and comfortable look.
6. Oversized Accessories
Go big or go home with oversized accessories. From chunky chain necklaces to statement earrings, bold and eye-catching accessories will be the perfect finishing touch to any outfit. Don't be afraid to mix and match different pieces for a unique and personalized look.
7. Sheer Fabrics
Sheer fabrics will continue to be a popular choice in 2023. From sheer blouses to dresses with transparent panels, these fabrics will add a touch of sensuality and elegance to your wardrobe. Layer them over camisoles or bralettes for a chic and sophisticated look.
8. Athleisure Wear
Comfort meets style with athleisure wear. In 2023, expect to see more women rocking stylish and functional activewear outside of the gym. From leggings paired with oversized sweaters to sporty dresses, athleisure wear will be a go-to choice for busy women on the go.
9. Bold Prints
Make a statement with bold prints. Whether it's animal prints, geometric patterns, or abstract designs, bold prints will add excitement and personality to your outfits. Mix and match different prints for a fashion-forward and fearless look.
10. Gender-Neutral Fashion
Breaking traditional gender norms, gender-neutral fashion will continue to gain popularity in 2023. From oversized suits to gender-neutral silhouettes, women will embrace fashion that blurs the lines and celebrates individuality.
With these top 10 trends for women in 2023, you'll be ahead of the fashion curve. Embrace your personal style and have fun experimenting with these exciting and innovative trends.