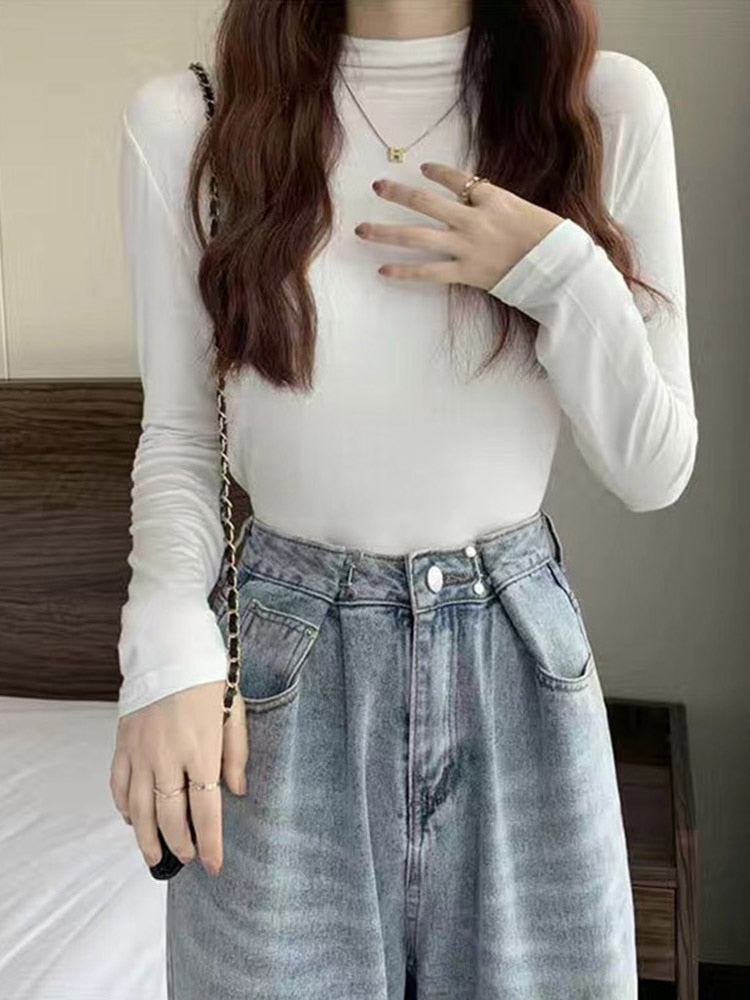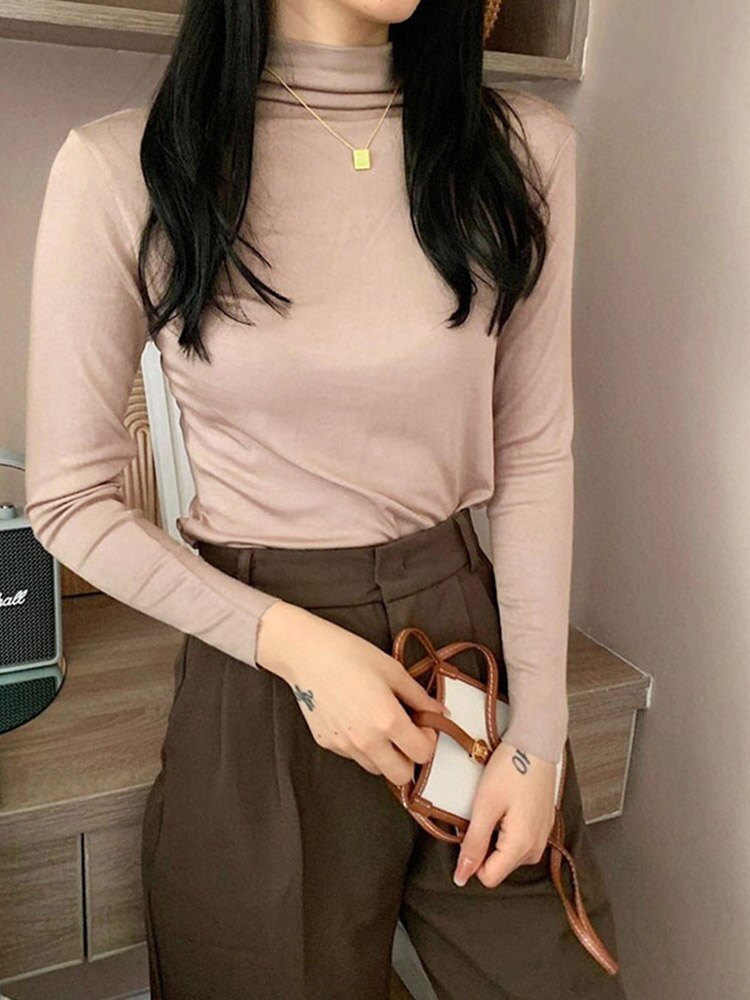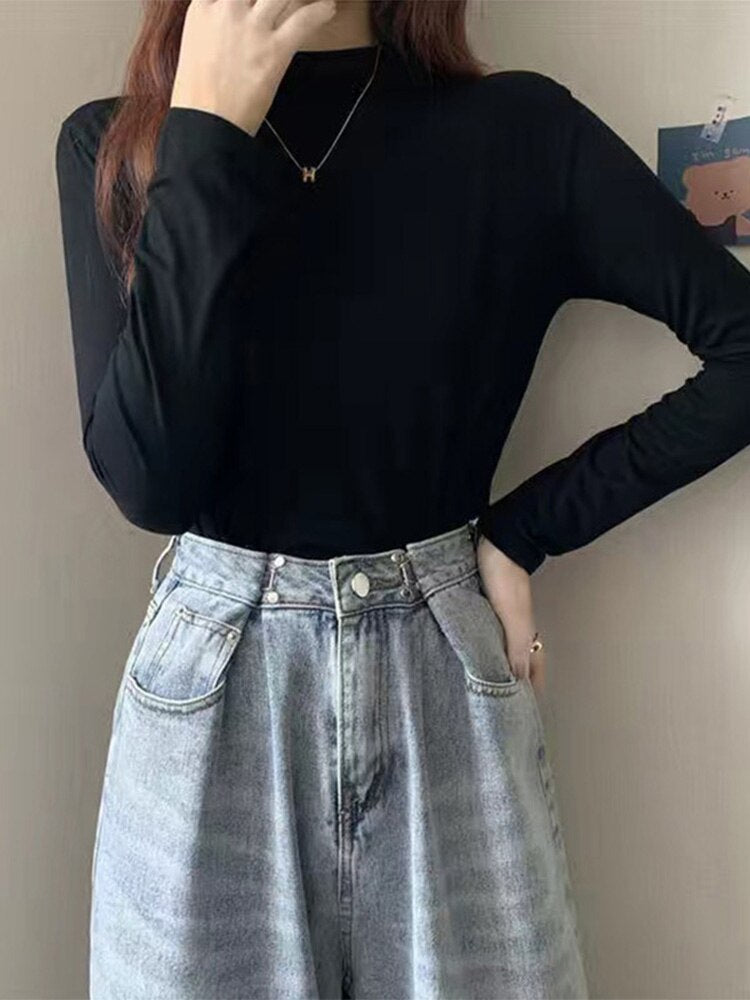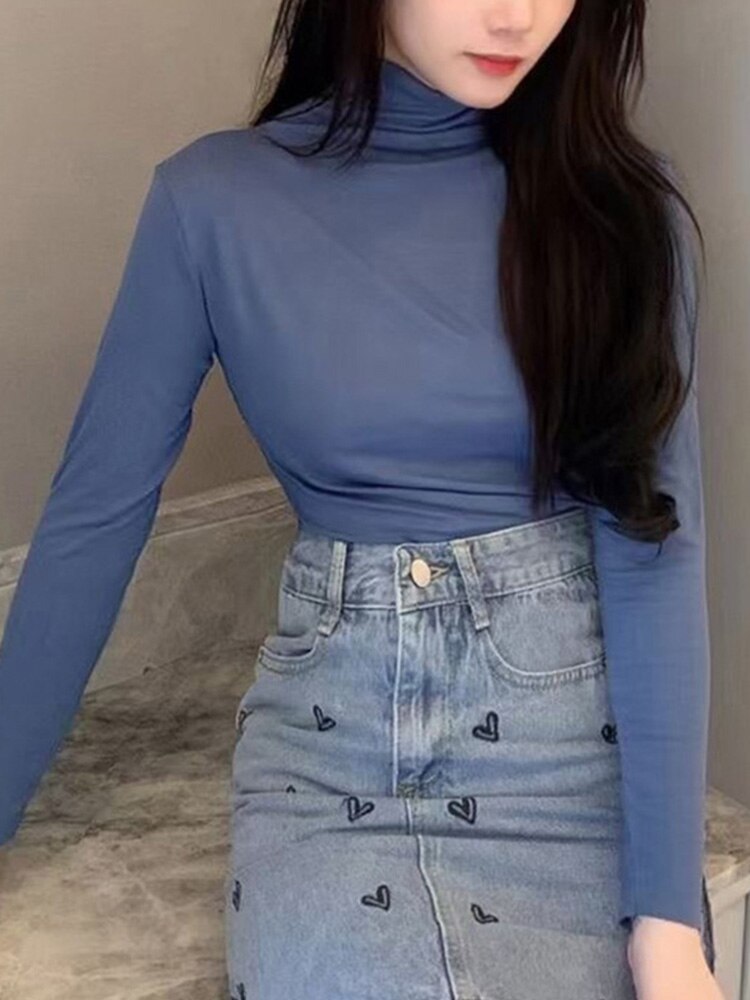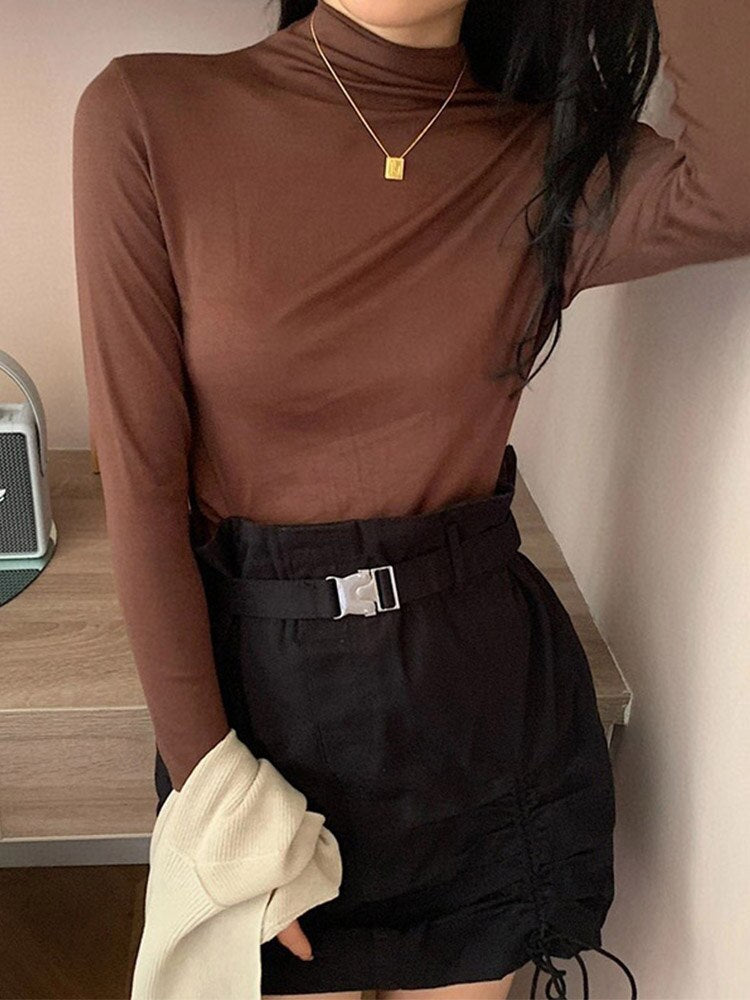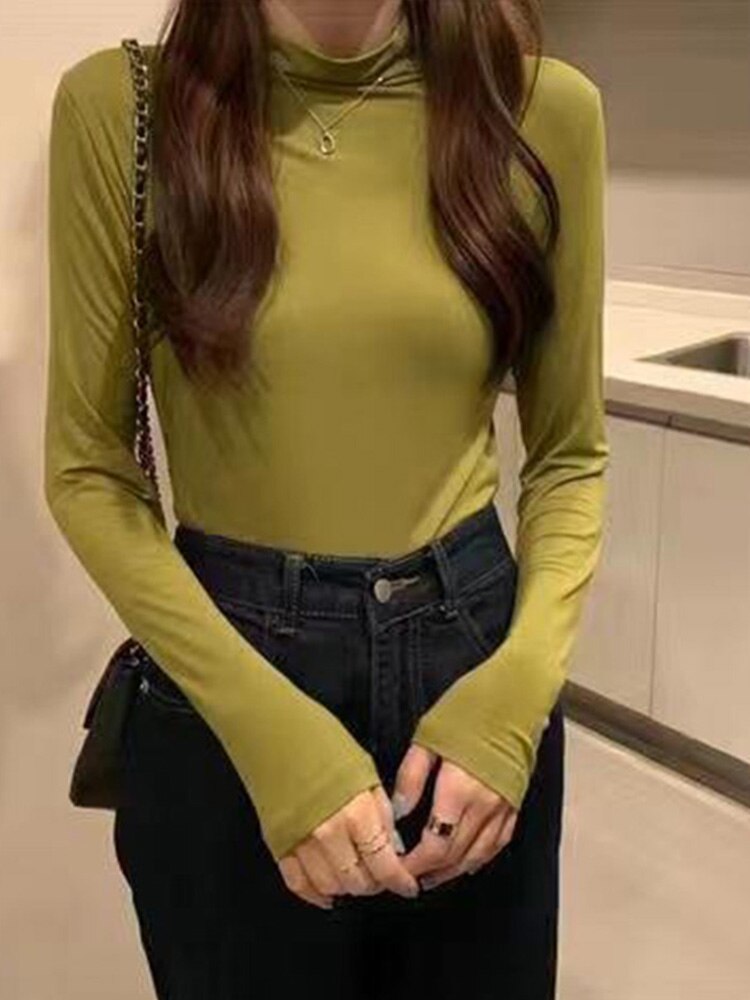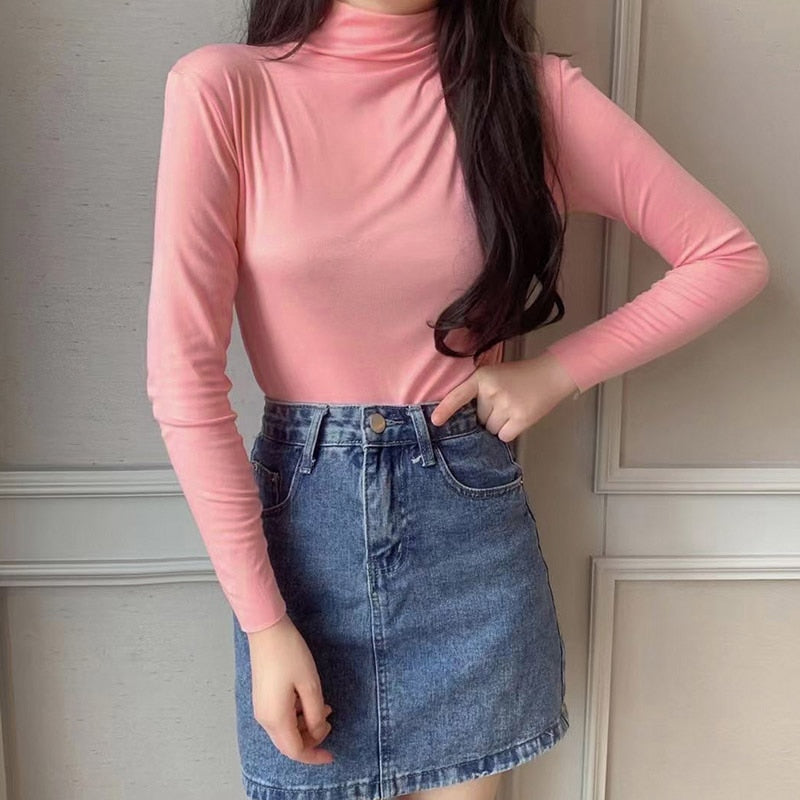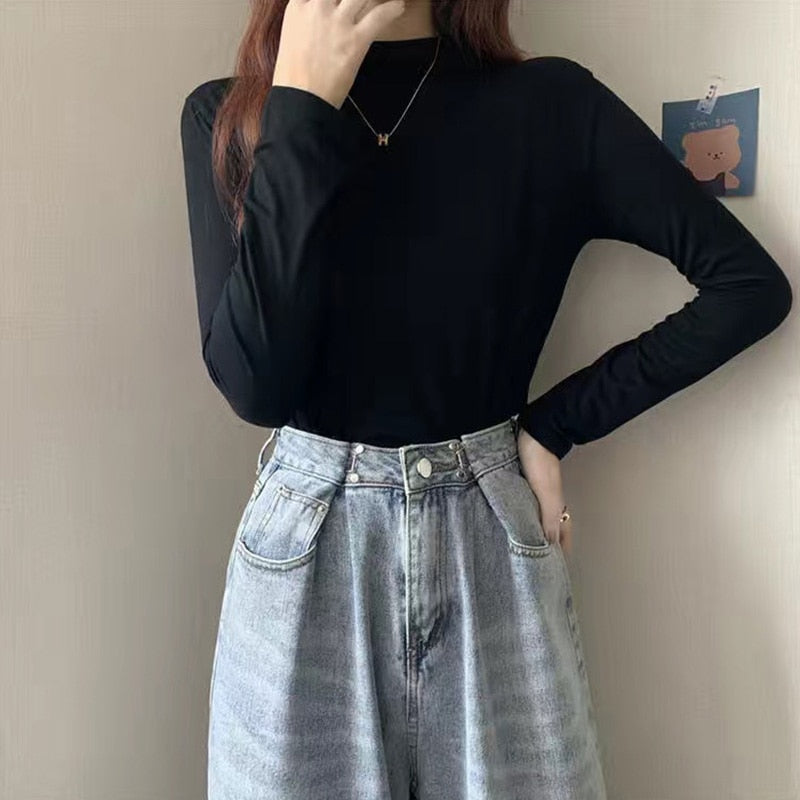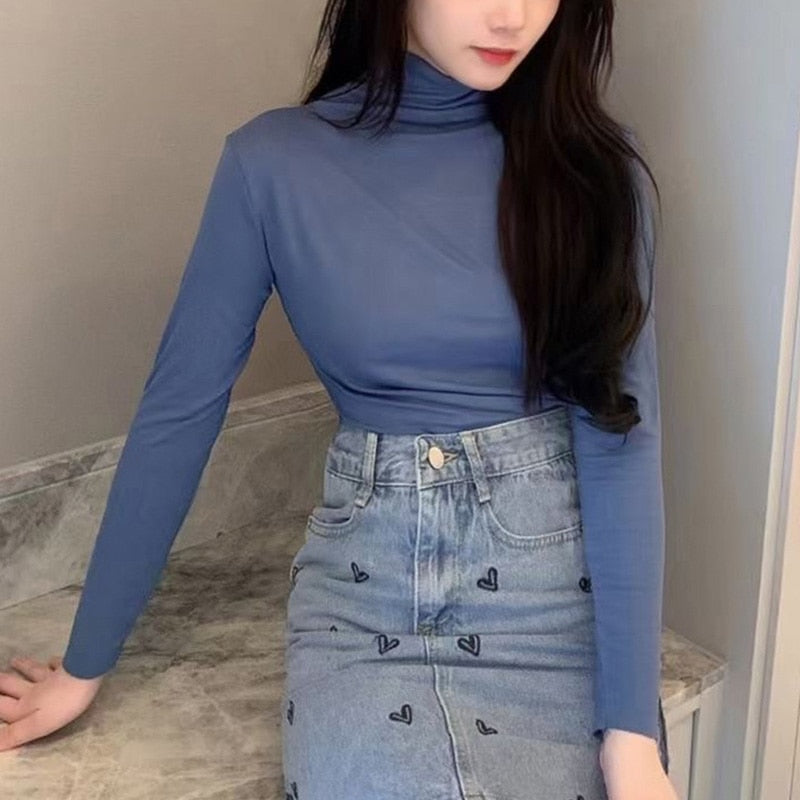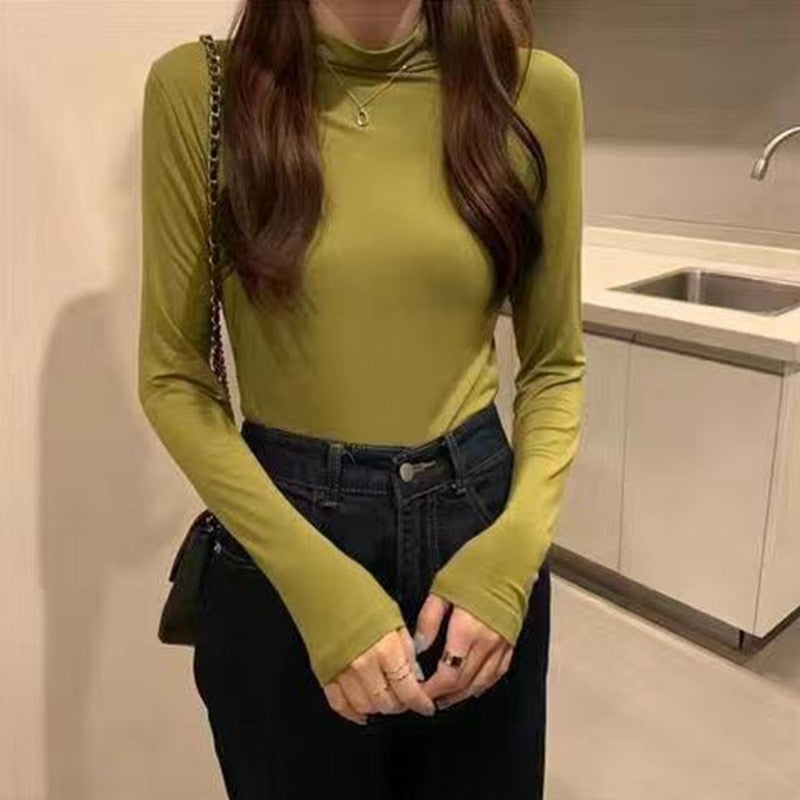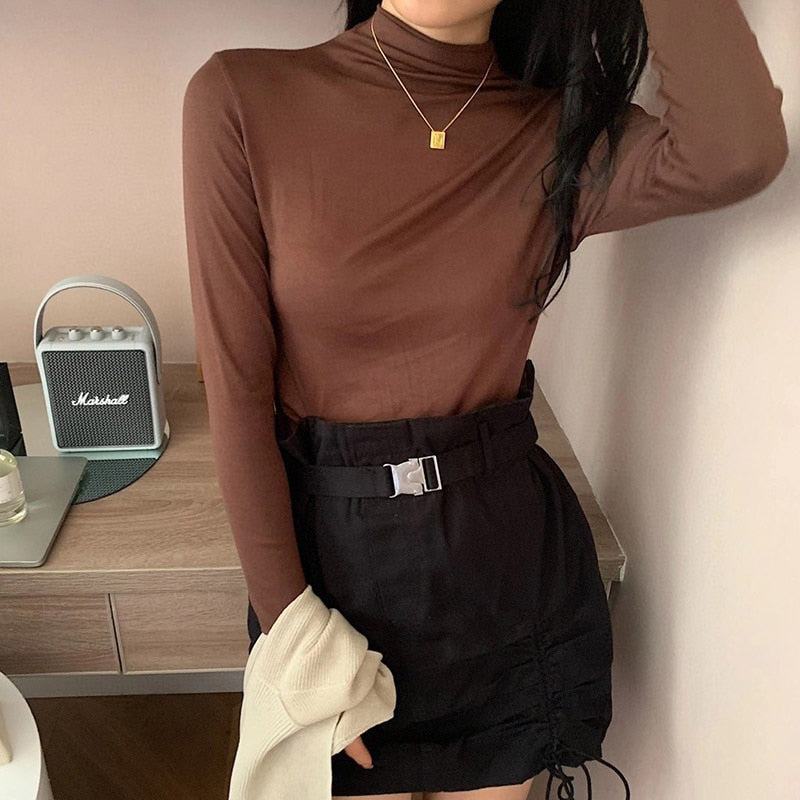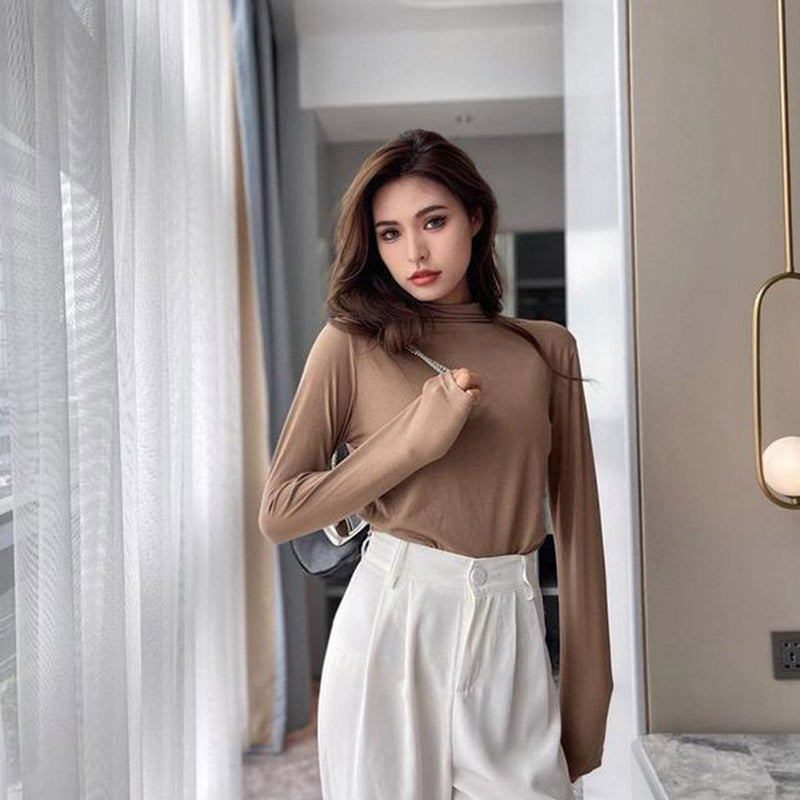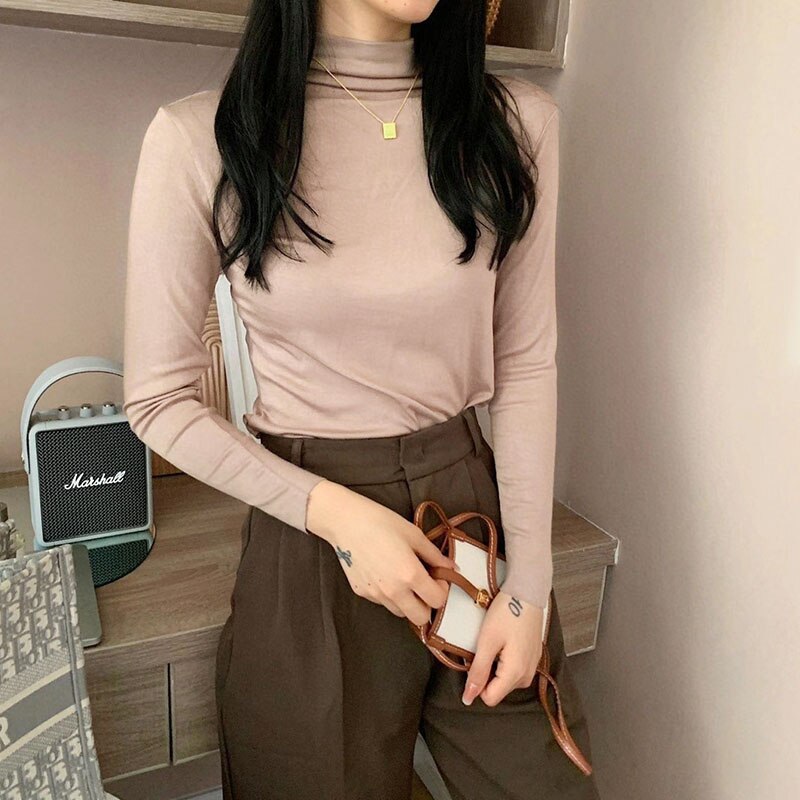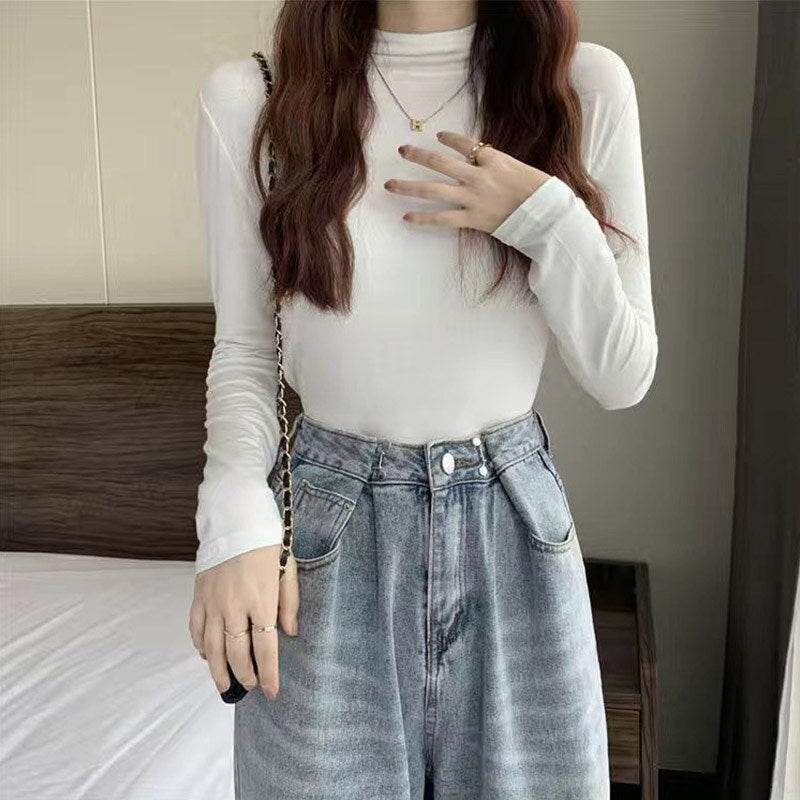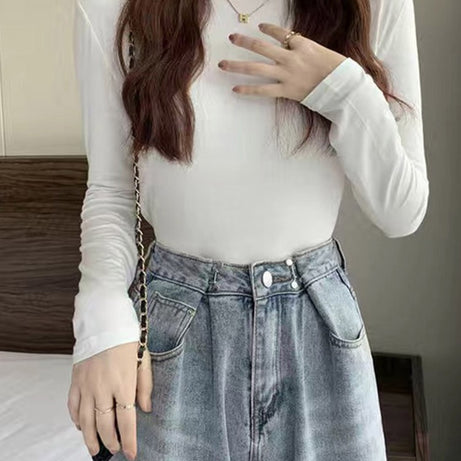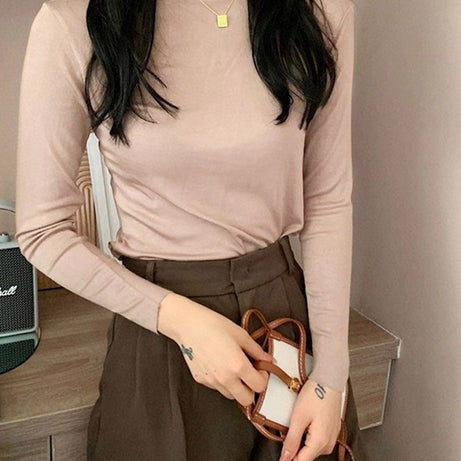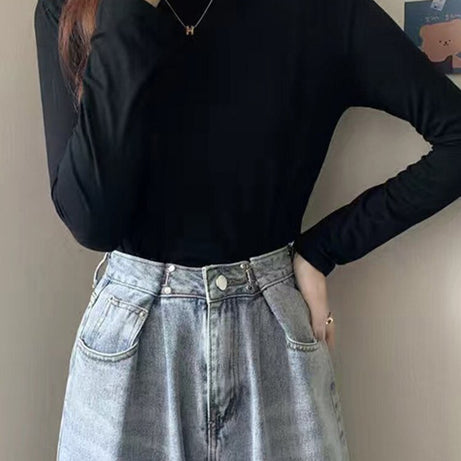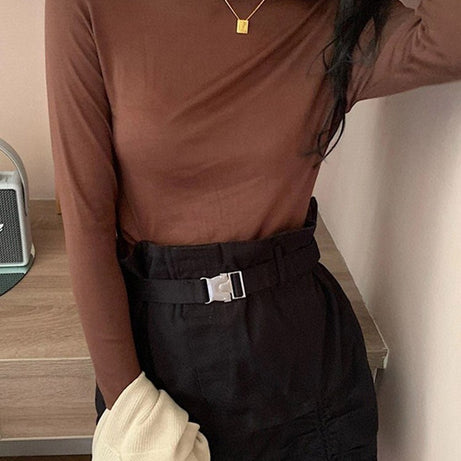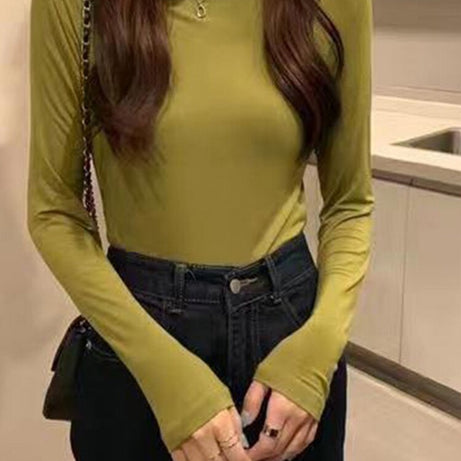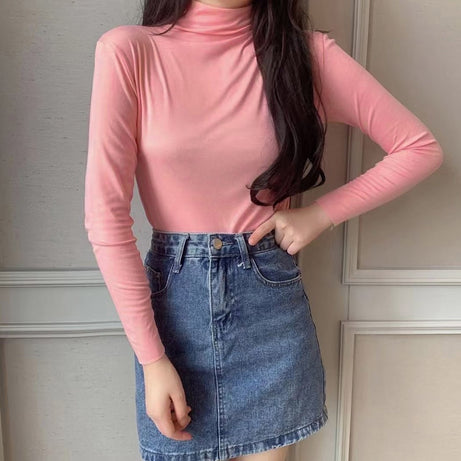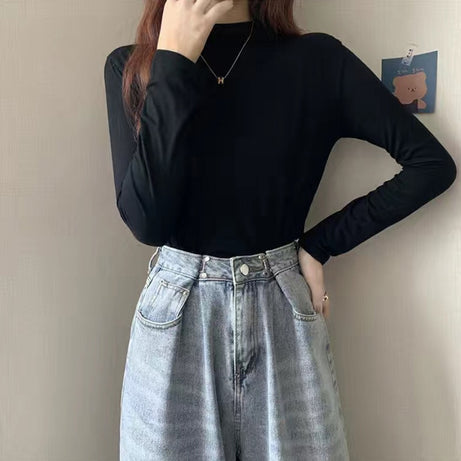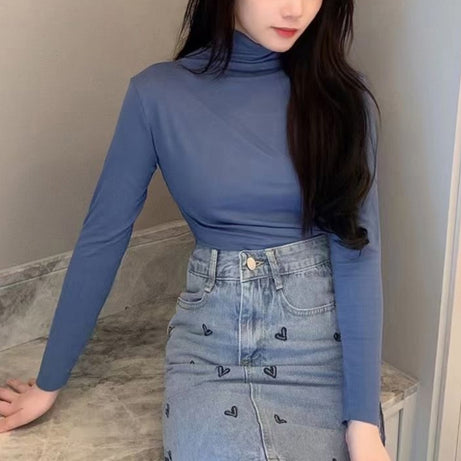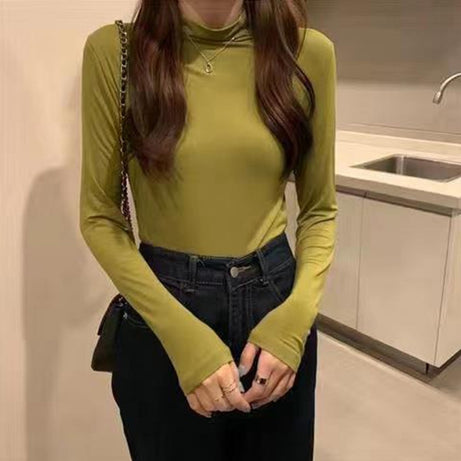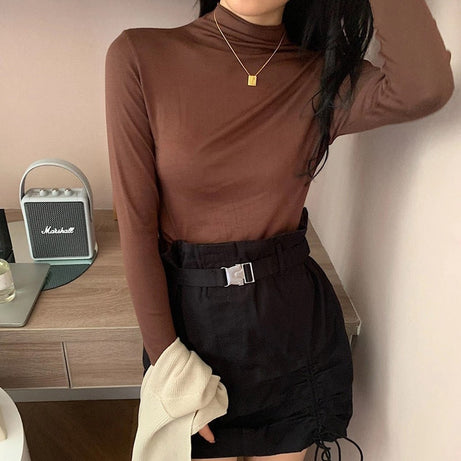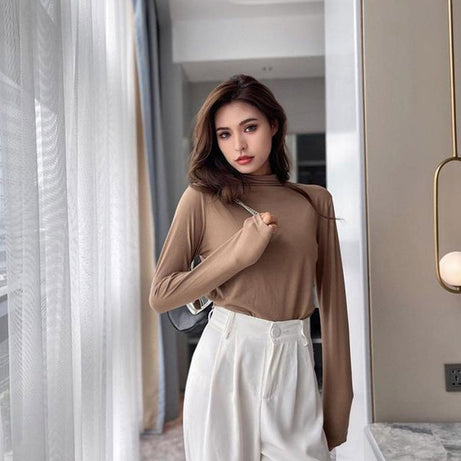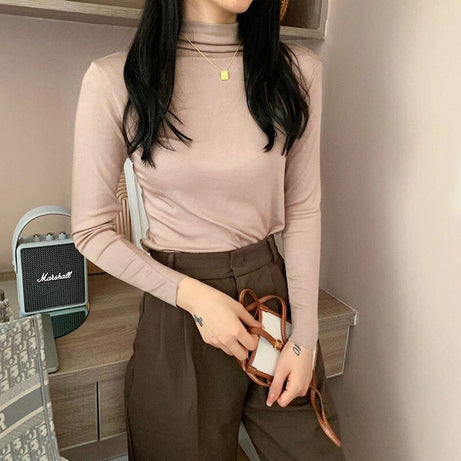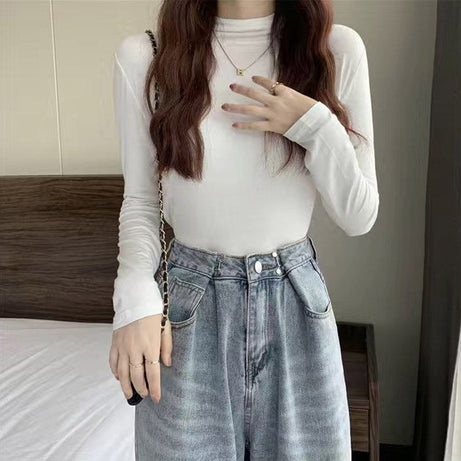 Enlarge photo
Women Pullover Turtleneck Sweater Autumn Long Sleeve 2023
Short description
Get FREE SHIPPING if the check amount is more than $100.00
Share
Description
Sizing Guide
Delivery and Return
Elevate your autumn wardrobe with our Women Pullover Turtleneck Sweater. Crafted from premium quality fabric, this sweater offers exceptional comfort and warmth for the chilly season. The turtleneck design adds a touch of sophistication to any outfit, making it perfect for both casual and formal occasions.
With its long sleeves, this sweater provides extra coverage while keeping you stylishly cozy. Its versatile style makes it easy to pair with jeans or skirts, allowing you to create various trendy looks effortlessly.
Available in multiple colors and sizes.
You can use our size guides as a general reference to determine your size. Each design will have a distinct set of measurements because our shapes range from slim-fitting to large. You can always get in touch with our support team if you have queries about the measurements of a certain model to ensure a great fit. We can assist you if you include your breast, waist, high hip, and low hip measurements with your comment.
| | | | | | |
| --- | --- | --- | --- | --- | --- |
| Mens | Small | Medium | Large | X-Large | XX-Large |
| Neck | 14-14.5 | 15-15.5 | 16-16.5 | 17-17.5 | 18-18.5 |
| Chest | 35-37 | 38-40 | 41-43 | 44-46 | 47-49 |
| Sleeve | 32-33 | 33-34 | 34-35 | 35-36 | 36-36.5 |
| Waist | 29-31 | 32-34 | 35-37 | 38-40 | 41-43 |
| Neck | 14-14.5 | 15-15.5 | 16-16.5 | 17-17.5 | 18-18.5 |
Our parcel courier service
vistoi shop is proud to offer an exceptional international parcel shipping service. It is straightforward and very easy to organise international parcel shipping. Our customer service team works around the clock to make sure that you receive high quality courier service from start to finish.
---
Shipping Time
The shipping time is based on the shipping method you chose.
FedEx takes about 7-15 working days for delivery.
Premium takes about 5-10 working days for delivery.
DHL takes about 7-14 working days for delivery.
EMS takes about 7-18 working days for delivery.
DPEX takes about 7-18 working days for delivery.
Free Shipping takes about 10-26 working days for delivery.
Short, tight, the fabric is not for a reason, it is thin-it will be nice (to come to the new presence of the cat), the throat is not broken-just the zeal of the cloth. Dovgo was not true. Tsya rich will not be my love, the Mabut will be wafer de gliboko in the Shafi. Rozmir nide is not taken. Divna rich.
Very cute T-shirt, it is compatible with the description. The shirt is of a very soft and pleasant to the touch material, inside there is a label but it is written in Chinese I think, so it is not clear what material it is made of. Wearing it and removing it, I felt the electrostatic discharges typical of synthetic materials, so I think it is synthetic, perhaps viscous given its softness. The shirt has a sharp cut neck, ie the neck is not finished with the seam. The color is a bit more off than the product photo the size is suitable, I usually wear a S. The shirt does not seem to be transparent. It was shipped fast, everything perfect thank you!
shirt style is different and sheer but got a part of the refund