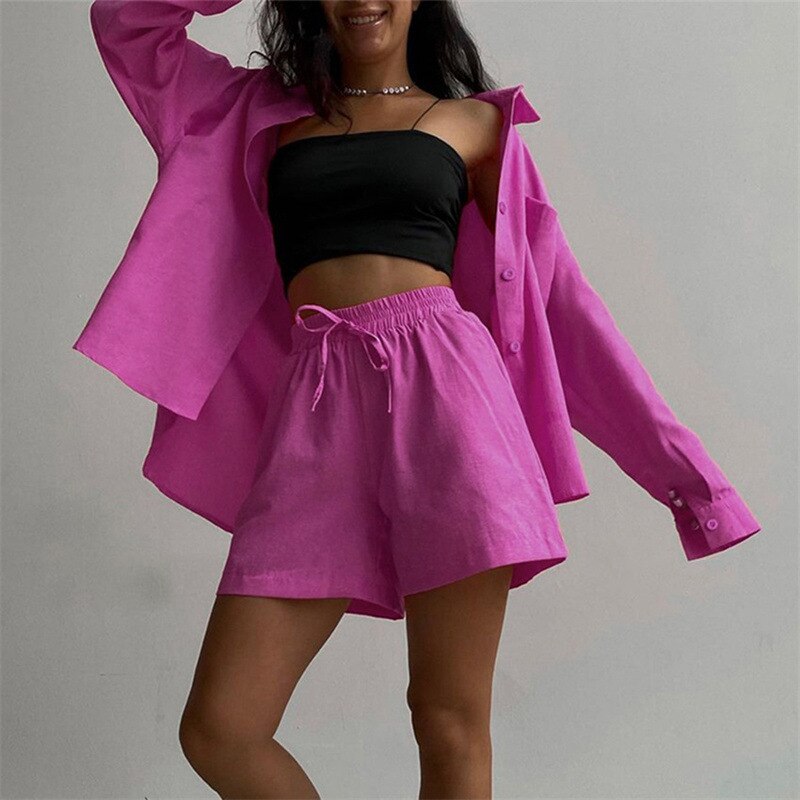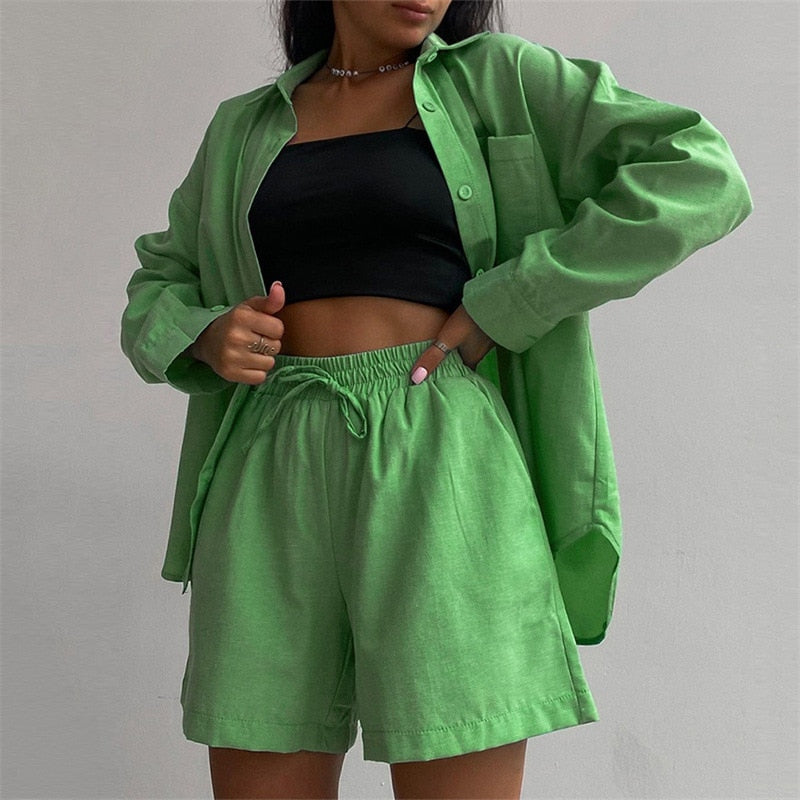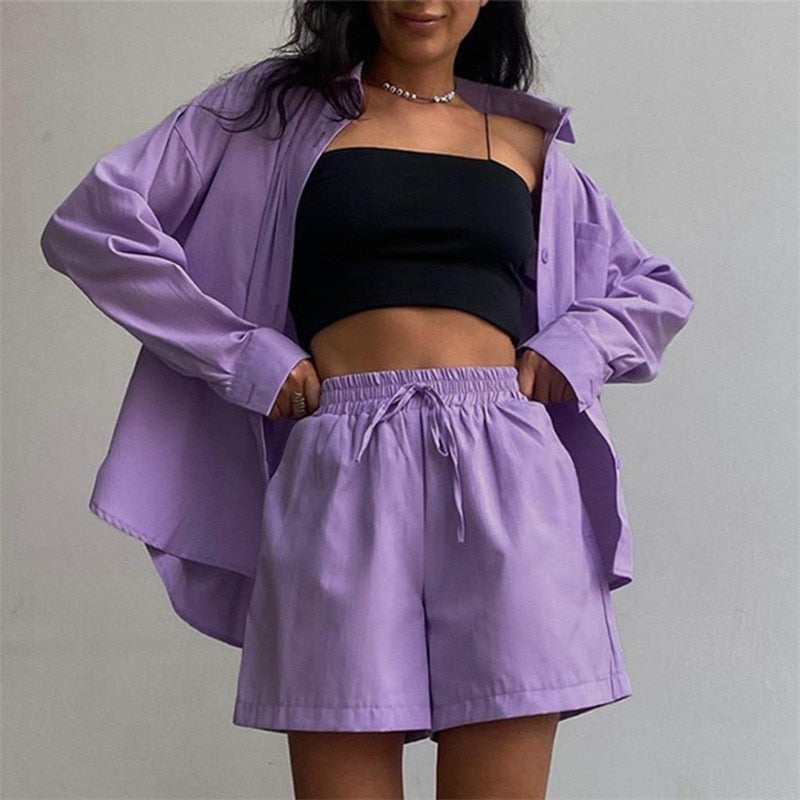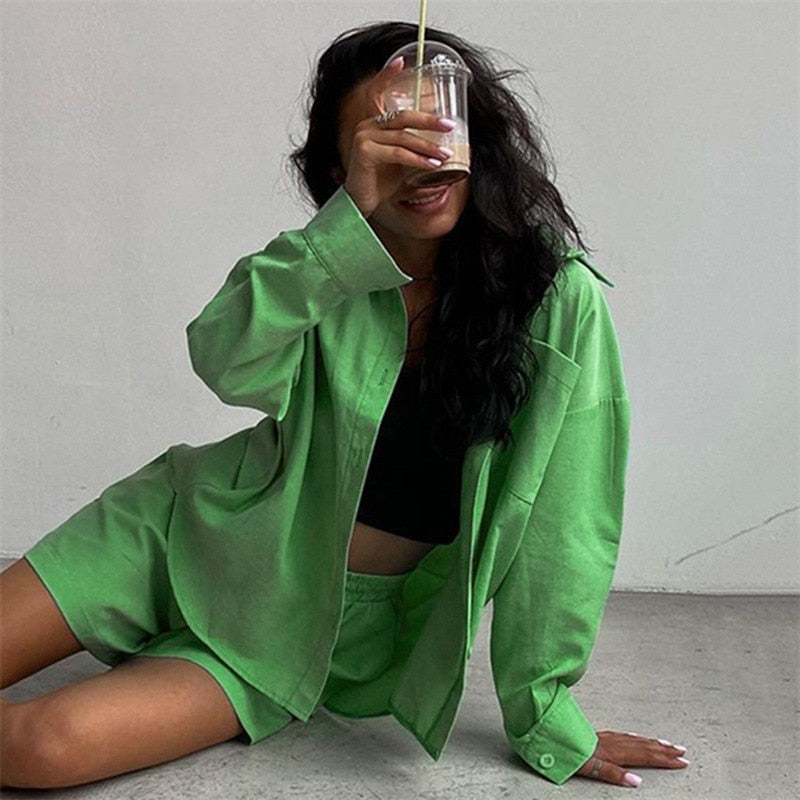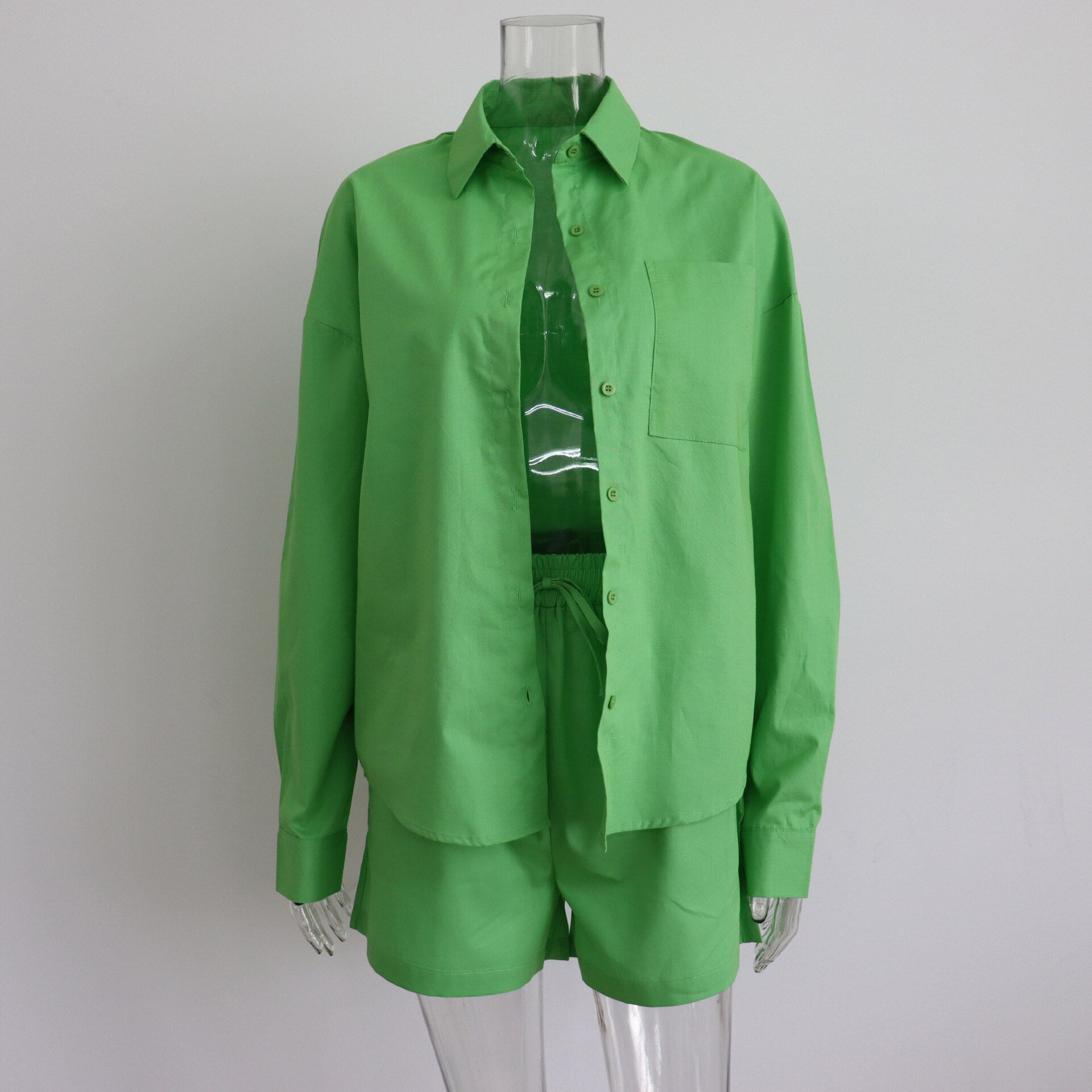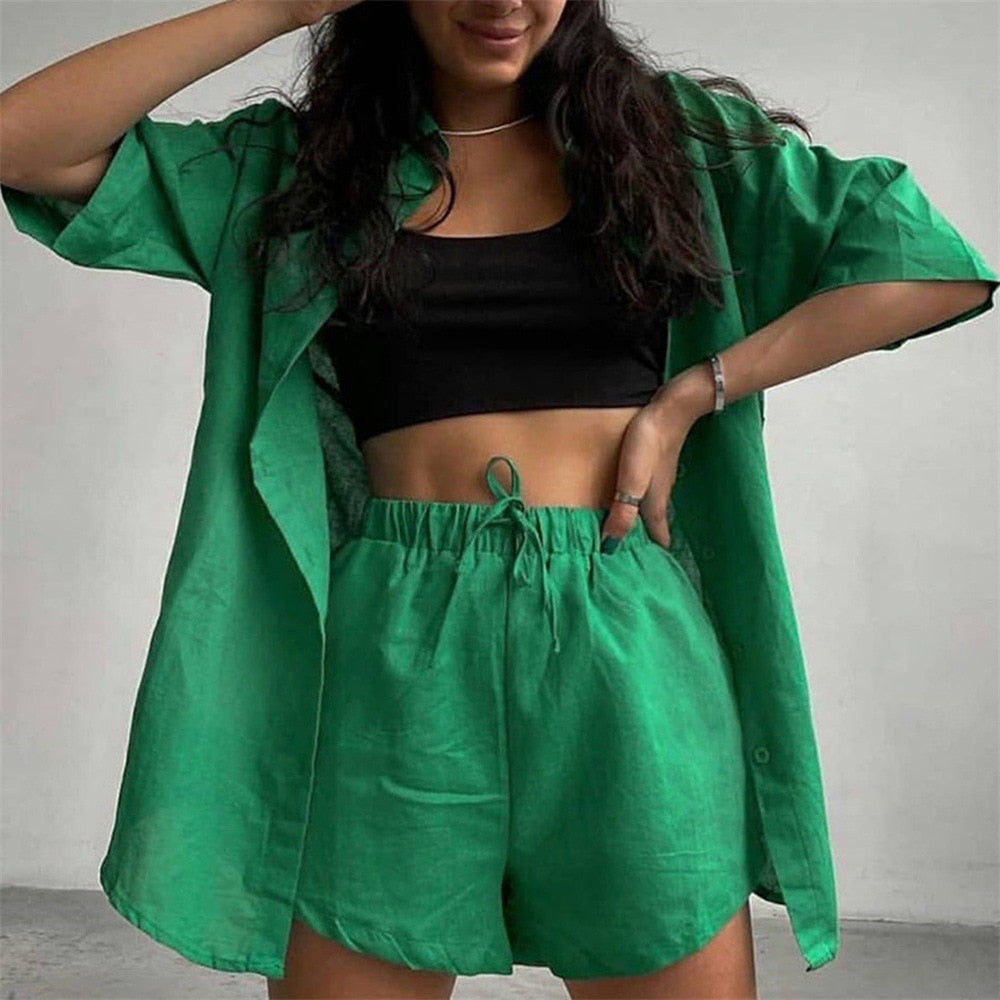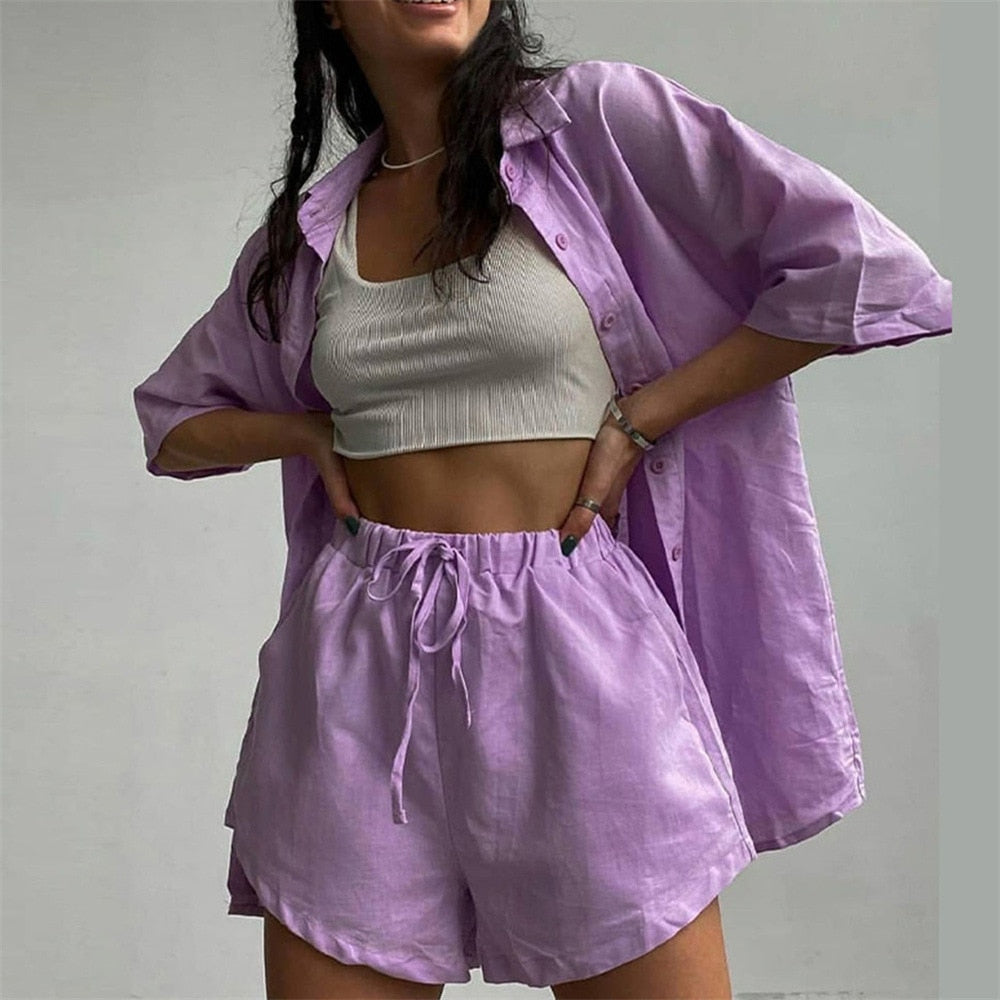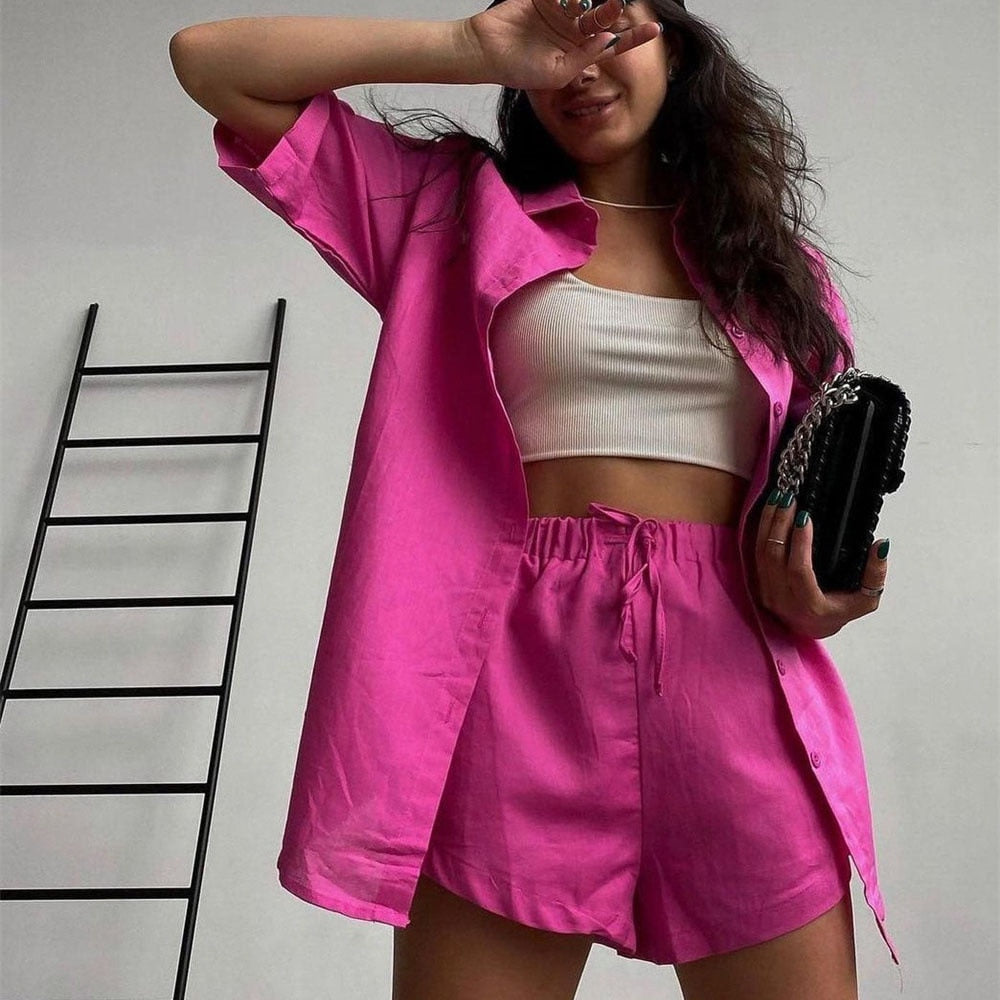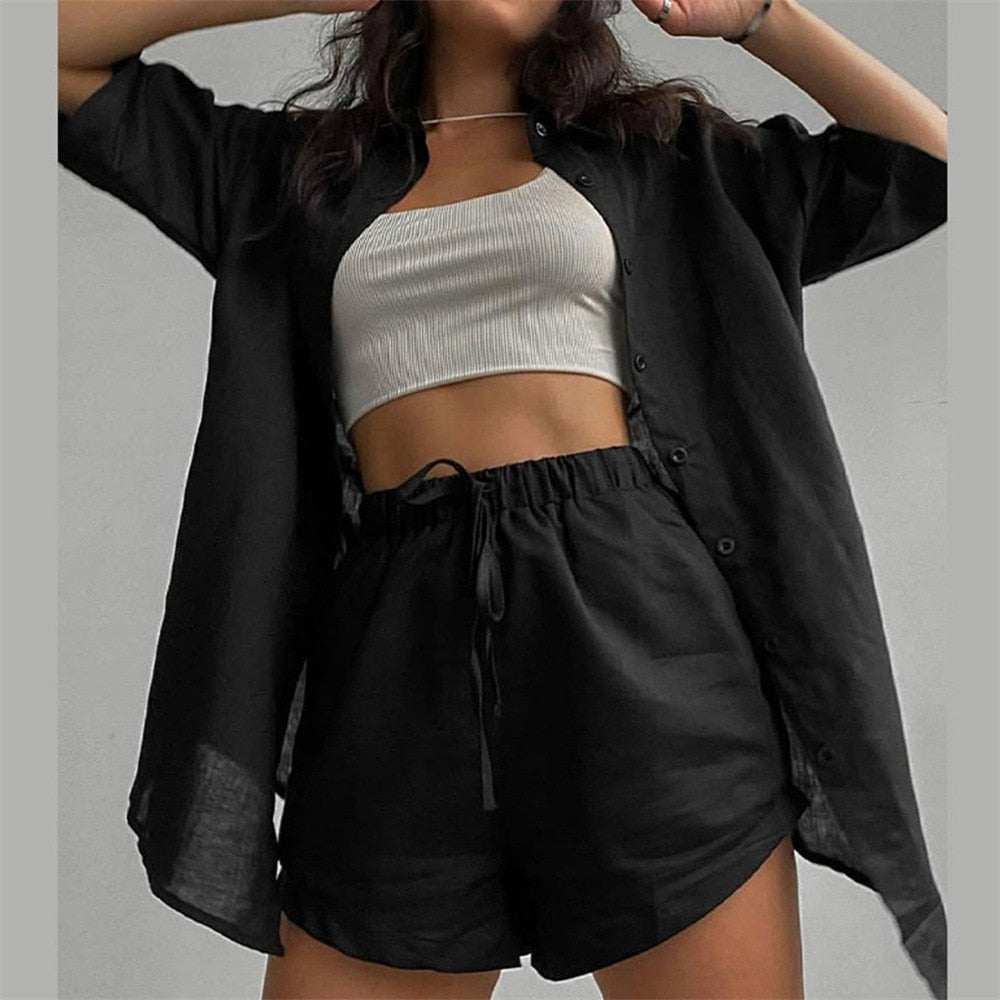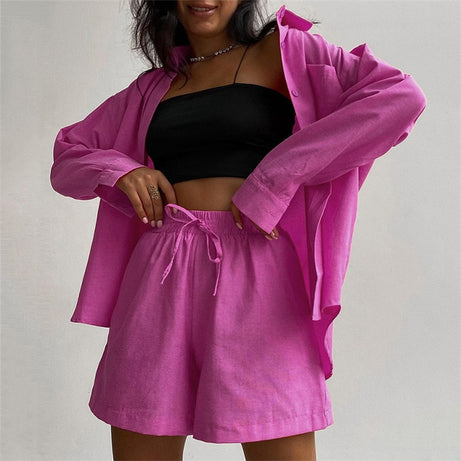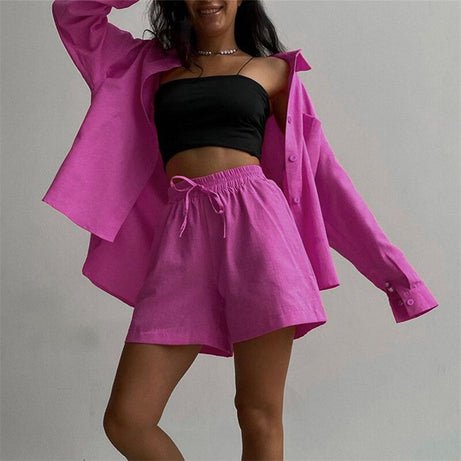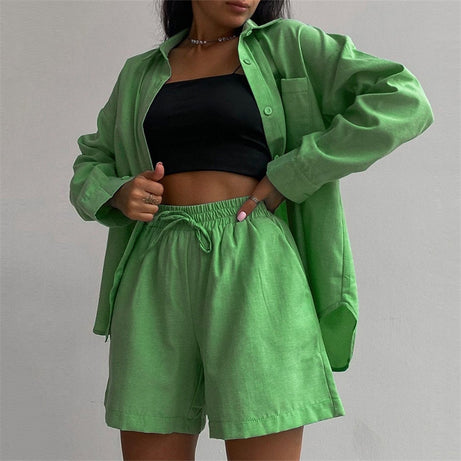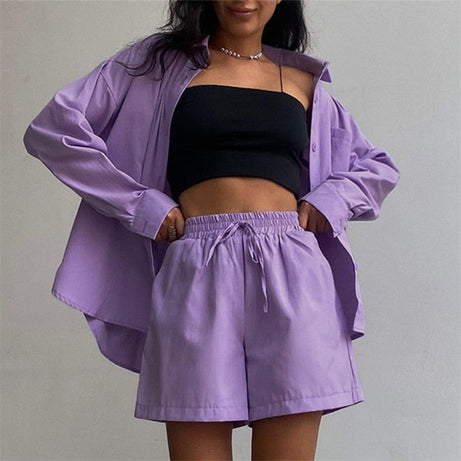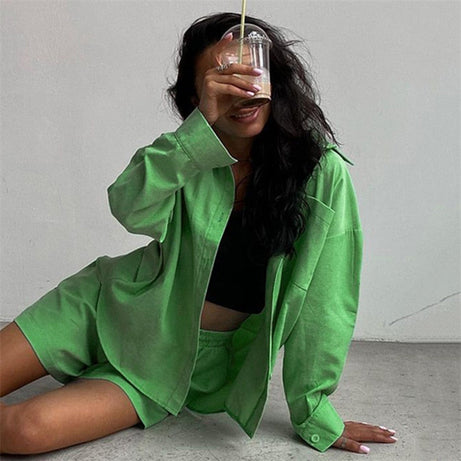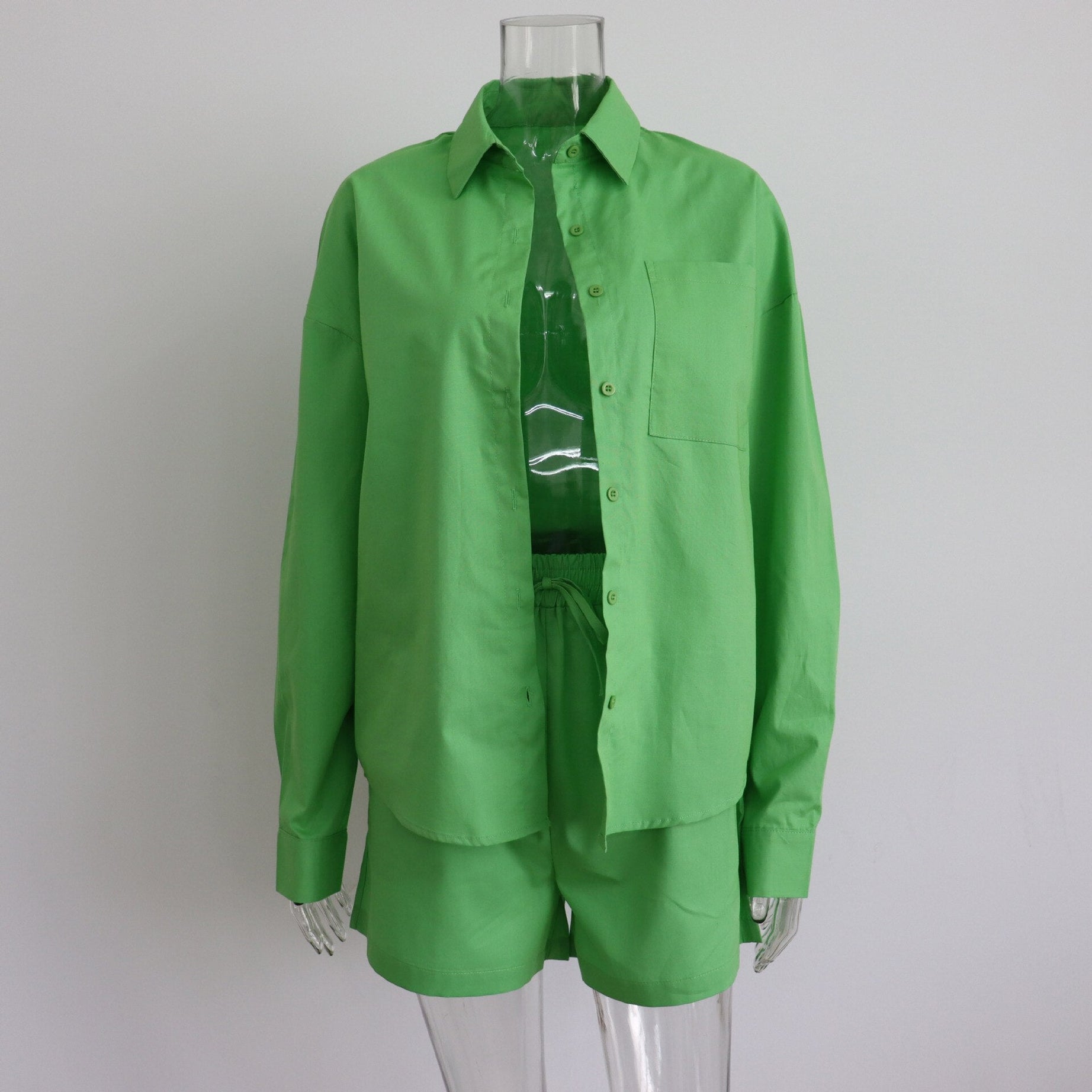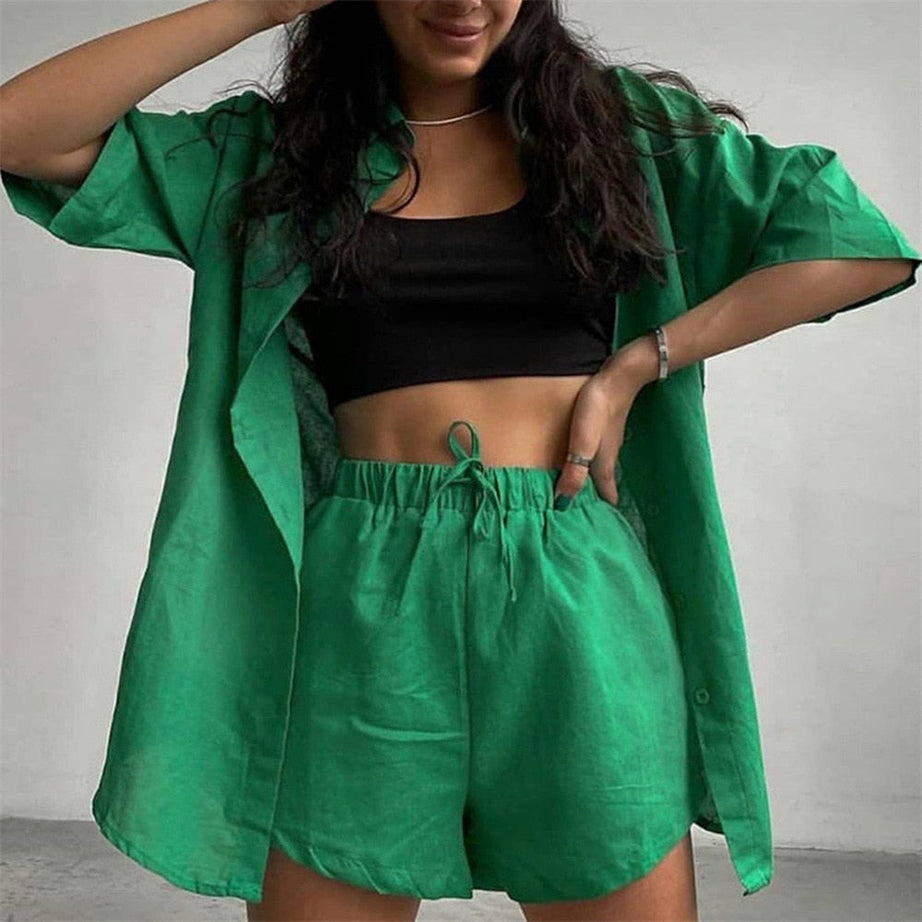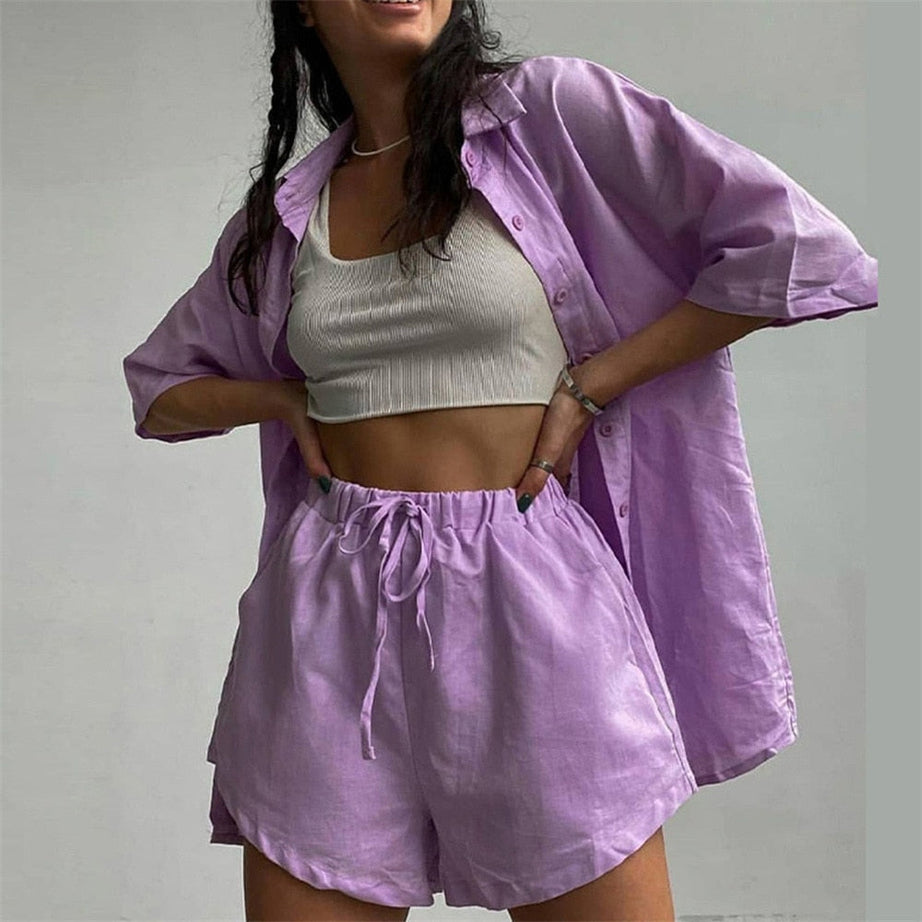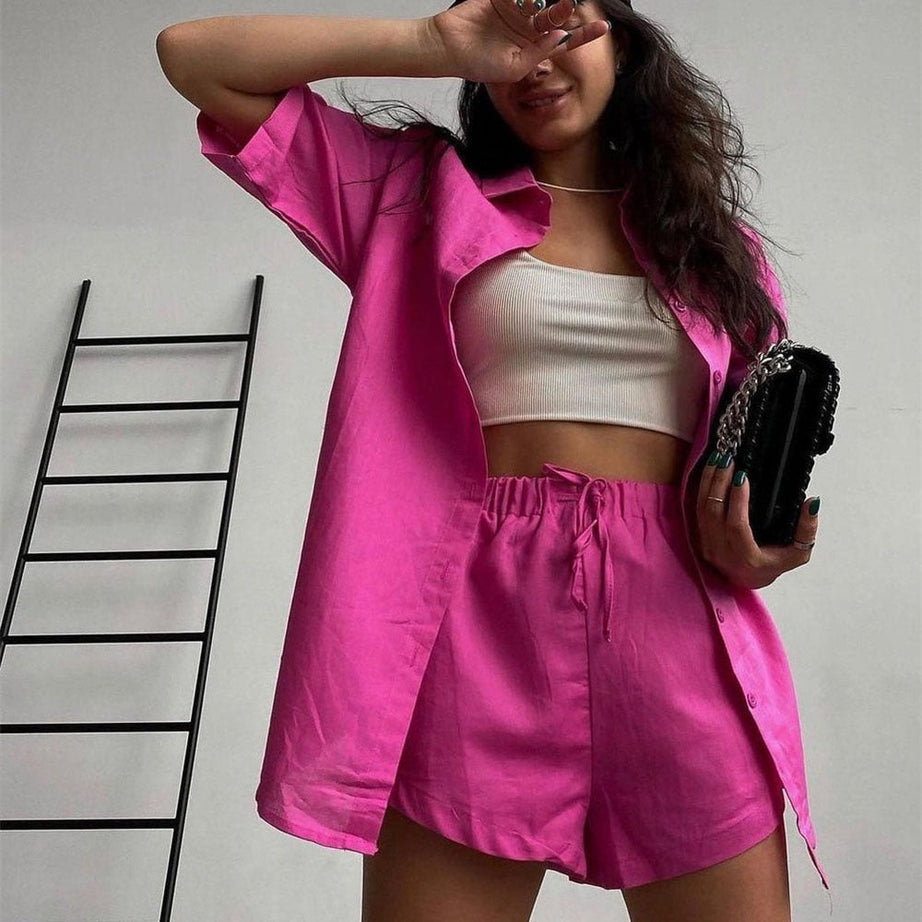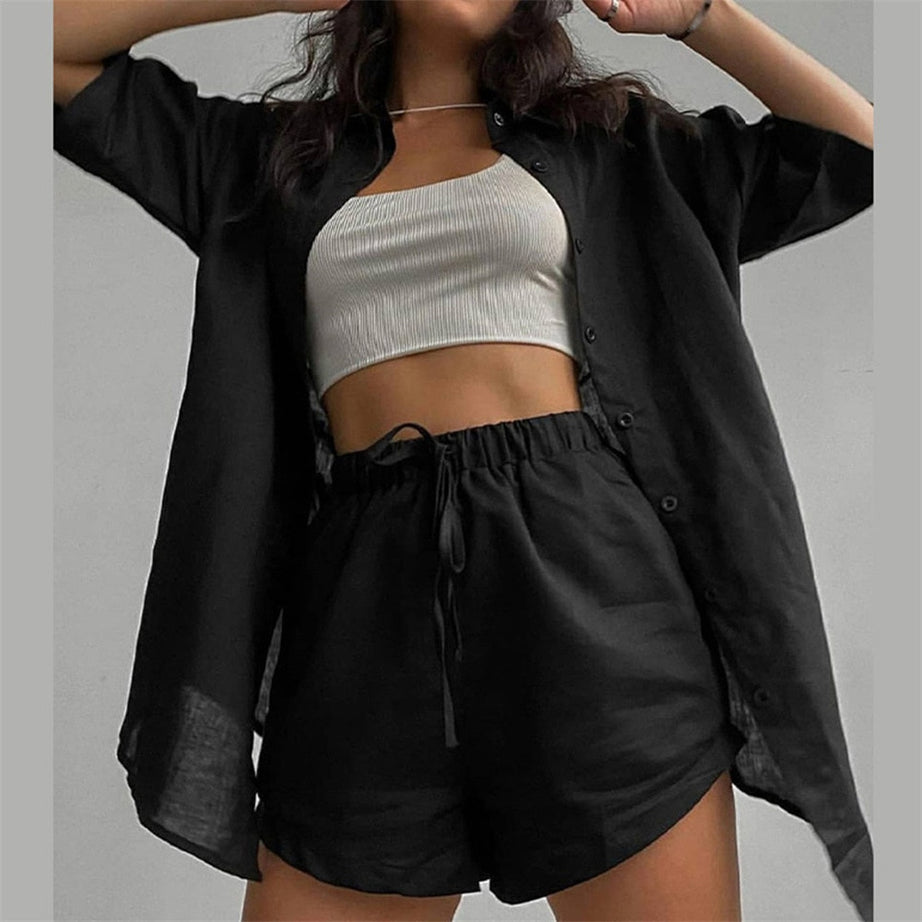 Enlarge photo
New Mini Shorts Cotton Stretch Waist, Two Pieces Sets Ladies 2023
Short description
Get FREE SHIPPING if the check amount is more than $100.00
Share
Description
Sizing Guide
Delivery and Return
New Mini Shorts Cotton Stretch Waist, Two Pieces Sets Ladies 2023 are a must-have addition to your summer wardrobe. Made from high-quality cotton fabric, these shorts offer ultimate comfort and breathability. The stretch waistband ensures a perfect fit for all body types.
With its trendy design and vibrant colors, this two-piece set is perfect for casual outings or beach days. The mini shorts provide freedom of movement while keeping you cool throughout the day.
Whether you pair it with a tank top or a crop shirt, these versatile shorts will elevate your style effortlessly. Upgrade your fashion game with the New Mini Shorts Cotton Stretch Waist, Two Pieces Sets Ladies 2023!
You can use our size guides as a general reference to determine your size. Each design will have a distinct set of measurements because our shapes range from slim-fitting to large. You can always get in touch with our support team if you have queries about the measurements of a certain model to ensure a great fit. We can assist you if you include your breast, waist, high hip, and low hip measurements with your comment.
| | | | | | |
| --- | --- | --- | --- | --- | --- |
| Mens | Small | Medium | Large | X-Large | XX-Large |
| Neck | 14-14.5 | 15-15.5 | 16-16.5 | 17-17.5 | 18-18.5 |
| Chest | 35-37 | 38-40 | 41-43 | 44-46 | 47-49 |
| Sleeve | 32-33 | 33-34 | 34-35 | 35-36 | 36-36.5 |
| Waist | 29-31 | 32-34 | 35-37 | 38-40 | 41-43 |
| Neck | 14-14.5 | 15-15.5 | 16-16.5 | 17-17.5 | 18-18.5 |
Our parcel courier service
vistoi shop is proud to offer an exceptional international parcel shipping service. It is straightforward and very easy to organise international parcel shipping. Our customer service team works around the clock to make sure that you receive high quality courier service from start to finish.
---
Shipping Time
The shipping time is based on the shipping method you chose.
FedEx takes about 7-15 working days for delivery.
Premium takes about 5-10 working days for delivery.
DHL takes about 7-14 working days for delivery.
EMS takes about 7-18 working days for delivery.
DPEX takes about 7-18 working days for delivery.
Free Shipping takes about 10-26 working days for delivery.
Thank you very much. My size is XS, S. I took M, you could and s take. But if you have between S and M, take better m
Delivered to the Netherlands within 6 days. Super fast. very good quality. Love it!
Comfortable, fits coolly and emphasizes the dignity of the figure.
Dense, elastic fabric in noodles. Good length and perfect fit on the body: pulls up, lifts, visually reduces the waist.
Does not shine through, does not press, is very comfortable, does not feel on the body with any movements.
The fabric is thick, for spring, autumn, winter.
💚15 days delivery
💚On me size S
My parameters:
✔️ Height 170 cm
✔️ Og 85 cm
✔️ From 65 cm
✔️ About 96 cm
Well, a very cool suit. Quality is on top! Ribbed material, dense, stretch, does not shine through. There was no foreign smell. The color is bright, deep. Corrects all problem areas well. On my parameters sat down perfectly, the height is super! Removable cups are available. Perfect for sports! I advise you to buy!